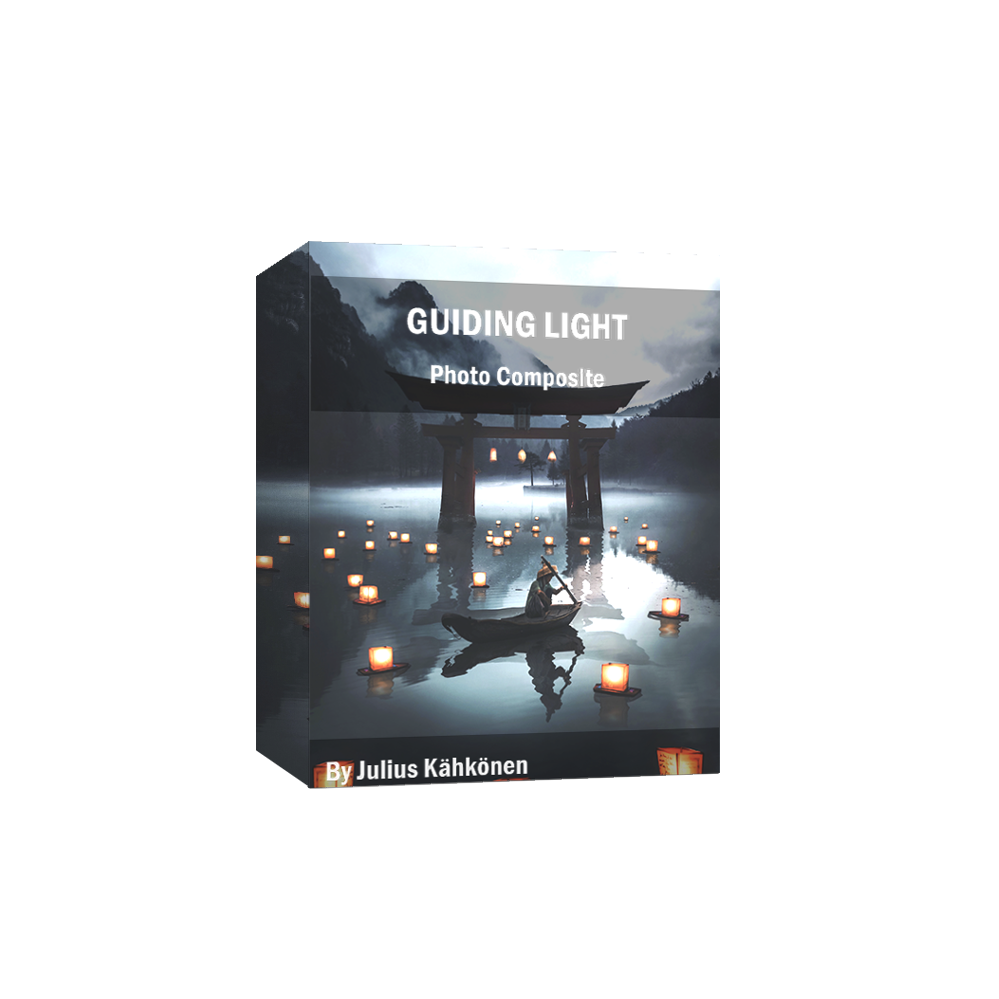 In this course I will teach you how to create my masterpiece from 5 different images using over 70 seperate objects and make them blend with each other in a very realistic and unique way! This edit ended up being the most shared edit on Instagram in 2017 and granted me over 50k followers in total. This edit is one of the biggest reasons why I am able to travel and create edits full time
Including perspective tricks, realistic water reflections, color grading and lighting adjustments. The outcome transports you to an amazing setting in mysterious Japan and you will have a solid understanding on how I created this edit back in 2017.

Take your editing to the next level with this course and learn to edit like me in under 2 hours!

---
DIFFICULTY: BEGINNER

REQUIREMENTS: ADOBE PHOTOSHOP CS6 OR NEWER
DURATION: 1HOUR 39 MINUTES
---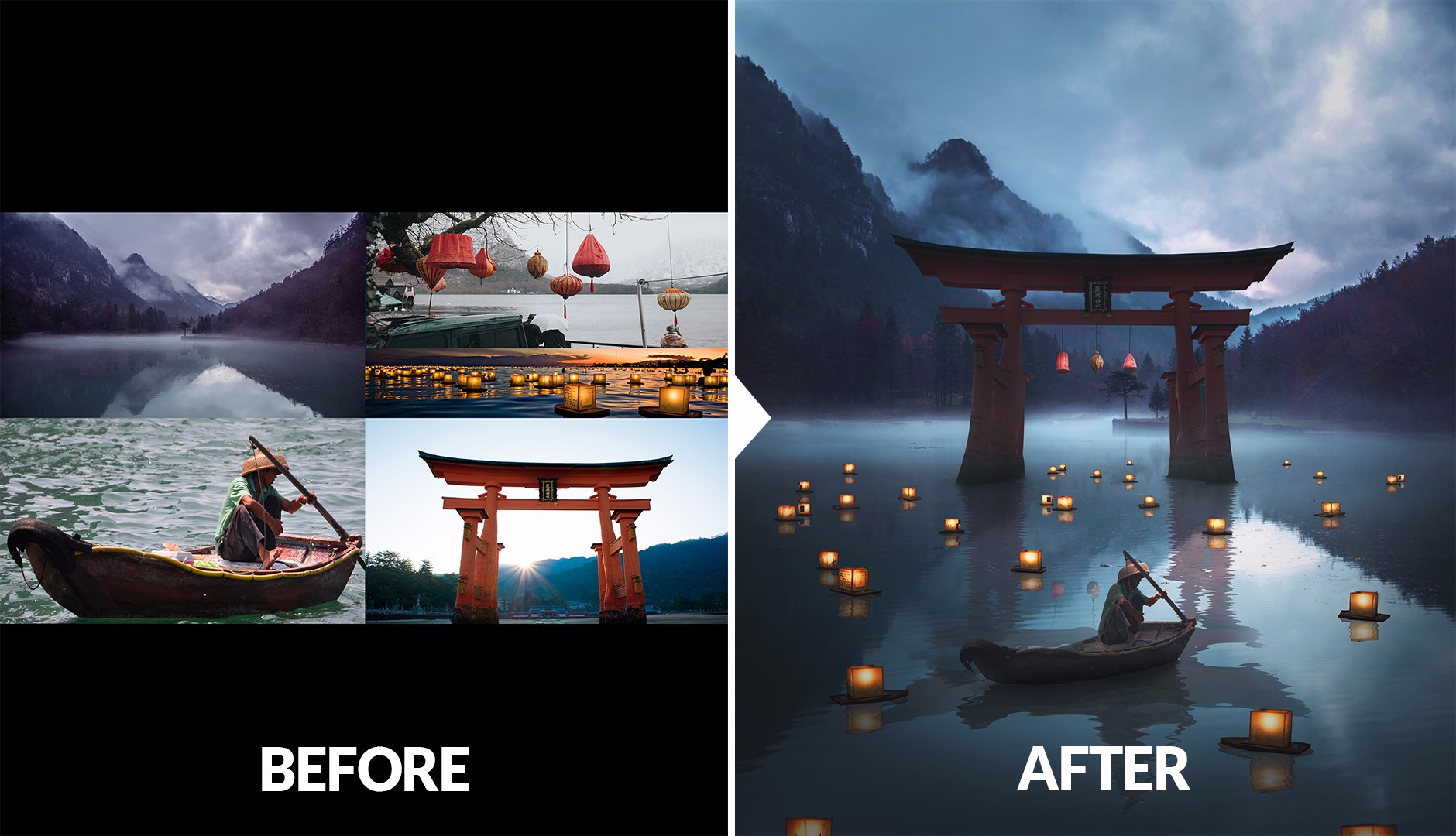 ---
Hey Julius! I bought your course and finished it immediately! I am a photographer by trade and did all kinds of courses before but your's was so practical and straight to the point. Loved it. And the Kimi Räikkönen accent is an added bonus (haha:D) Thanks so much man!
-Nicolas Elhani
---
This course was well worth the money! I learned so much. Im going to create a lot of imgaes using the skills you taught me in this course! Big thank you Julius!
-Ben Hall
---
Buying this course was 100% worth it! Thanks so much!

@Kauulen
---
Just finished your course! Thanks to you my Photoshop skills leveled up A LOT! You deserve so much respect!

@Erkamkapakli
---
Bro, this course was insane! It helped me so much and it's so much easier now to do some things in photoshop that I didn't even know existed before!

@visofter
---
Thank you so much for this course! I really learned a lot and it's really worth it! I am definitely going to buy your courses in the future too and learn these amazing new things! Thanks and loads of happiness to you!

@Knan08
---
Hi! I bought your course! I found out that the content in your course taught me so much! As a beginner it was super easy to understand and it inspired me to create my own edit! Thanks again, it's worth every cent!

@Louiseschemri
---
Hey man! I just wanted to tell you that I purchased your guiding light course and because of it I created my most successful picture on Instagram! Thank you so much!

@yoniderhy
---
I was surprised how well you explained all the things in this course. It was super detailed from A to Z! Can't wait for other tutorials by you and I definitely will recommend this course to other people too because it's bloody brilliant! Thank you Julius!

@nauris47
---
I've just finished your course! It was amazing. It helped me so much and I think everyone should watch it. Love it. Love it. Love it. Keep it up, you're amazing!

@monicavisuals
---